Nice to meet you!
My name is Evelyne Meens, PhD
Researcher – Policy advisor – Public speaker
My name is Evelyne Meens and I work as a researcher and policy advisor at Fontys University of Applied Sciences in the Netherlands. In my work I focus on students' individual differences regarding identity, motivation, study career choices, and academic success including students' wellbeing. My ultimate goal is that students feel safe and cared for within their university environment and free to explore different directions, allowing them to discover what their added value in society can be and what they eventually want out of life.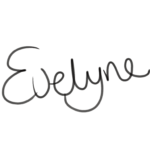 Details
Meens, E.E.M. (2019). Motivatie en welbevinden van jongvolwassenen tijdens hun studieloopbaan in het hbo. Tijdschrift Positieve Psychologie, 1, 20-26

Details
Meens, E.E.M. (2018). Motivation: Individual differences in students' educational choices and study success. (Doctoral dissertation). Tilburg University.

Details
Meens, E.E.M., Bakx, A.W.E.A., Klimstra, T.A., & Denissen J.J.A. (2018). The association of motivation and identity with students´ achievement in higher education. Learning and Individual Differences, 64, 54-70.
tools
let's make things easier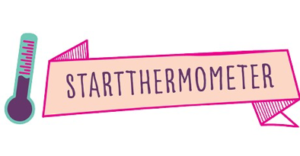 The Start thermometer is an evidence-based reflection tool that enables the student to reflect on his/her first weeks after (s)he started a study programme in a new university environment. Counsellors can use this tool to give those students (extra) attention who need it the most. Read more…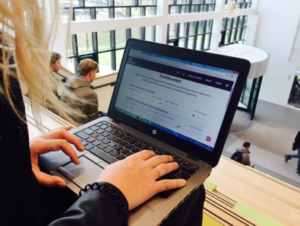 The Interest and Skill Inventory on Educational Choices ('Studiekeuzetest') is a short, validated and public available interest measure for pupils in secondary education orienting on study programs in higher education. By completing this inventory, pupils get feedback on what their main interest types are. Counselors in secondary education can use this instrument for their pupils as a starting point in their counselling, but it can also be used in higher education as a base to match prospective students to bachelor's programs. Read more…
dates
on these dates and events I will present my work
| Date | Event | Topic | Location |
| --- | --- | --- | --- |
| 26 February 2019 | Visit OC&W | Presentation on dissertation and applied instruments | The Hague, the Netherlands |
| 11 April 2019 | Seminar Studiesucces Edumundo | Motivatie, studie(keuze)succes en oplossingsricgtingen | Utrecht, the Netherlands |
| 16 May 2019 | Hét onderwijscongres van Markteffect | De juiste studiekeuze maak je pas tijdens je studie | Eindhoven, the Netherlands |
| 21-24 May 2019 | Seventh International Self-Determination Theory Conference | The association between students' needs, satifsfaction and motivation | Egmond aan Zee, the Netherlands |
| 17-19 June 2019 | European First Year Experience Conference 2019 | Motivation, Integration, Satisfaction after 12 weeks: What matters the most for retention? | Cork, Ireland |
| 17-19 June 2019 | European First Year Experience Conference 2019 | How are you doing? Check it with the Start thermometer! | Cork, Ireland |
| 26-28 June 2019 | Onderwijs Research Dagen 2019 | Het verband tussen de drie psychologische basisbehoeften en motivatie bij eerstejaars hbo-studenten | Heerlen, the Netherlands |
| 26-28 June 2019 | Onderwijs Research Dagen 2019 | De invloed van identiteit en motivatie op studiesucces in het hoger onderwijs | Heerlen, the Netherlands |
| 19 September 2019 | Landelijk decanensymposium | Passende studiekeuzes...een verhaal met twee kanten | Amsterdam, the Netherlands |